Free Quebec Heavy Vehicle Practice Test
Prepare for Success with Essential Tips on the Quebec Heavy Vehicle Knowledge Test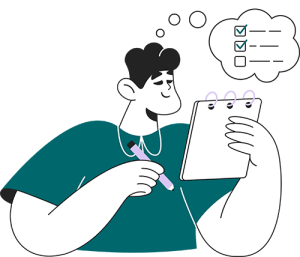 If you're preparing for the Quebec Heavy Vehicle Knowledge Test, you've come to the right place. This comprehensive guide will provide valuable insights and tips to help ensure your success in obtaining a Class 1 Commercial Driver's Licence in Quebec.
Throughout this article, we'll delve into crucial aspects of the written knowledge test, including free online practice tests that can significantly improve your chances of passing. We'll also discuss road signs and rules of the road that are essential for any aspiring commercial driver to master.
Additionally, we'll cover important information related to taking the road test and familiarizing yourself with vehicle maintenance procedures – key elements for excelling on both theoretical and practical components of the Quebec Heavy Vehicle Knowledge Test. Finally, we will explore career opportunities available as a Quebec commercial driver and potential salary expectations.
Understand the Requirements for Heavy Vehicle Licence in Quebec
Before you can get behind the wheel of a semi-trailer truck or long combination vehicle, you must meet certain requirements and obtain a Class 1 commercial driver's licence. In Quebec, there are several steps to follow before obtaining this license. To start your journey towards becoming a professional driver in Quebec, you must be 18 and hold a valid Class 5 (passenger car) driver's license.
To begin your journey towards becoming a professional driver in Quebec, complete mandatory training from an accredited driving school. The course includes theoretical instruction on road safety knowledge and practical lessons on driving heavy vehicles. Find more information about approved driving schools by visiting the Societe de l'assurance automobile du Quebec (SAAQ).
Pass Written and Road Tests
In addition to completing your training program, you must pass both written and practical tests administered by SAAQ. The written test covers general knowledge about operating heavy vehicles while also focusing on specific aspects like air brakes systems for those who wish to drive trucks equipped with them.
Tips for Success on the Written Knowledge Test
To increase your chances of passing the written knowledge test and obtaining your Quebec Heavy Vehicle licence (Class 1 Licence), it is essential to be well-prepared. Here are some tips that can help you succeed:
It is essential to have a good understanding of the written knowledge test to be successful. With adequate preparation and practice, you can increase your chances of passing the Quebec Heavy Vehicle Knowledge Test. Take full advantage of the free practice tests available on multiple websites to maximize your chances of success in the Quebec Heavy Vehicle Knowledge Test.
Take Advantage of Free Online Practice Tests
Practice tests are essential to preparing for the Quebec heavy vehicle knowledge test. Free online practice tests can help you become familiar with the material and increase your chances of passing the exam. These practice exams encompass a broad spectrum of themes, including road indications, laws of the roadway, and upkeep processes for vehicles.
In addition to using free online resources like our own Commercial Driver Practice Test website, consider purchasing official guides or enrolling in driver training courses designed specifically for Class 1 Licence candidates in Quebec. By combining various learning methods with consistent effort, you'll be well-prepared for success on the heavy vehicle knowledge test.
The road test is crucial in obtaining your Quebec heavy vehicle license. This part of the exam evaluates your aptitude to drive a commercial vehicle safely on public highways. To increase your chances of success, consider these strategies:
Practice driving with an experienced driver: Before taking the road test, gaining hands-on experience behind the wheel of a heavy vehicle is essential. Find someone with a valid Class 1 licence and ask them for guidance during practice sessions.
Familiarize yourself with pre-trip inspection procedures: The road test begins with a thorough pre-trip inspection of your vehicle. Reviewing SAAQ's guidelines can help you understand what inspectors will look for during this process.
Know how to handle various driving situations: During the road test, you'll encounter different traffic scenarios, such as merging onto highways, navigating intersections, and backing up into loading docks. Be prepared by practicing these maneuvers beforehand.
Maintain focus and stay calm: It's natural to feel nervous during the road test; however, staying focused and relaxed will improve your performance. Take deep breaths if needed, and remember that minor mistakes won't necessarily fail.
In addition to these tips, ensure you're familiar with all relevant regulations outlined in Quebec's Highway Safety Code before attempting the road test. The Quebec Heavy Vehicle Knowledge Test is also essential to the licensing process. This test evaluates your knowledge of commercial driving regulations and safe driving practices.
Preparing for the knowledge test involves studying the Quebec Driver's Handbook and taking practice tests. The handbook covers vehicle inspection, cargo transportation, and driving in hazardous conditions.
By preparing for both the road test and knowledge test, you'll increase your chances of passing and obtaining your Quebec heavy vehicle license. Good luck.
Completing the road test is necessary to get your commercial driver's license. However, it is important to also be familiar with vehicle maintenance procedures before taking the wheel.
Familiarize Yourself With Vehicle Maintenance Procedures
To be successful on the Quebec heavy vehicle knowledge test, it is important to understand basic vehicle maintenance procedures such as checking tire pressure, oil levels, brakes, etc. As a commercial driver in Quebec, you will be responsible for maintaining your truck or bus and ensuring it operates safely and efficiently. Here are some essential maintenance tasks you should know:
Maintaining proper documentation related to inspections and repairs is also crucial for compliance with regulations and avoid fines. Review the SAAQ's guidelines for heavy vehicle maintenance and inspection.
Familiarizing oneself with the upkeep of one's vehicle is essential for guaranteeing its proper functioning and safety. With a Commercial Driver's License, you can open many career opportunities in Quebec.
Career Opportunities as a Commercial Driver in Quebec
As a commercial driver in Quebec, you can access a wide range of career opportunities. With the increasing demand for transportation services and goods delivery, there is always a need for skilled drivers with Class 1 licenses. Some popular job options include:
Truck Driving: Long-haul truck drivers transport goods across provinces or even internationally. This can involve driving semi-trailer trucks or long combination vehicles.
Bus Driving: Bus drivers operate city buses, school buses, or intercity coaches. Bus drivers ensure passengers' safe and efficient transport to their desired locations.
Dump Truck Driving: Dump truck operators work in construction sites or mines to transport gravel, sand, and dirt.
Tow Truck Operation: Tow truck drivers provide roadside assistance by towing broken-down vehicles to repair shops or other locations.
In addition to these specific roles, having a Class 1 license opens up opportunities in related fields like logistics management and fleet operations. Furthermore, many companies offer competitive salaries and benefits packages that make commercial driving an attractive career choice.
Commercial Driver's Salary in Quebec, Canada
Generally speaking, commercial drivers can expect to earn competitive wages compared to other industries.
In 2023, the average hourly wage for truck drivers in Quebec was around CAD 22 per hour. Annual salaries for truckers in Quebec in 2023 may range from CAD 40,000 to above CAD 70,000 when employed full-time. These figures may fluctuate depending on the economic climate and industry demand.
 For those just starting their careers as commercial drivers with little or no experience behind the wheel of a heavy vehicle (Class 1 Licence), salaries may start at around CAD 40k annually.
As you gain experience and develop specialized skills such as operating long combination vehicles or hazardous materials transporters (TDG certification) required by some employers, your earning potential increases significantly – often reaching upwards of CAD 60k-$70k+ per year.
Many companies offer overtime pay opportunities for employees who exceed standard working hours, which could further boost overall earnings within this profession.
Becoming a successful commercial driver requires dedication and hard work but offers numerous rewards, including job stability and competitive compensation packages. As you progress in your career, the potential for increased earnings and job satisfaction can make it a fulfilling choice for many individuals.