Free Ontario CVOR Practice Test
Ontario CVOR Test: Comprehensive Preparation Guide
Preparing for the Ontario CVOR test is crucial in obtaining your commercial vehicle operator's registration (CVOR) certificate. This guide will provide the essential knowledge needed to successfully acquire your CVOR certificate, details on what to expect from the written portion of the exam, and how practice tests can be beneficial during preparation.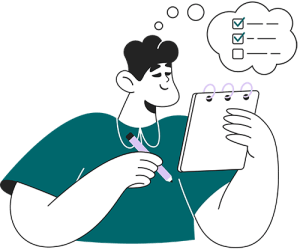 This post will cover essential aspects of the CVOR test, including understanding its requirements and which vehicles need a valid CVOR certificate. We'll also discuss what to expect from the written portion of the exam and how practice tests can be an invaluable resource during your preparation.
Additionally, we'll look into the relevant rules and regulations that all commercial drivers should know and essential vehicle upkeep practices to promote secure driving. Lastly, we'll touch on high-risk safety violations that could impact your ability to maintain a clean driving record while operating commercial vehicles in Ontario.
By following these steps diligently and taking advantage of available resources, you'll be well-prepared for the Ontario CVOR test and ready to embark on a successful career in commercial transportation.
Understand the CVOR Test Requirements
To successfully prepare for the Ontario CVOR test, it is crucial to familiarize yourself with its requirements and regulations. Doing so can ensure that you are adequately prepared for the exam and increase your chances of passing on your first attempt.
The MTO has established the CVOR program to enhance road safety in Ontario by ensuring that commercial vehicle operators know their duties under provincial laws. The Ministry of Transportation (MTO) introduced a written test as part of this program to reduce collisions and high-risk safety violations involving trucks and buses on Ontario highways.
Eligibility Criteria
You must be an owner or operator applying for a new CVOR certificate after September 30, 2013.
Your commercial vehicle must be plated in Ontario, USA, or Mexico.
A CVOR certificate is required for commercial vehicles that are:
Plated in Ontario,
Plated in the USA, or
Plated in Mexico.
Vehicles plated in other Canadian provinces or territories (not Ontario) do not need a CVOR certificate. They require a safety fitness certificate from the province or territory where the vehicle is plated.
Note: For-hire operators of buses, including motor coaches and school/school purpose vehicles, may also require an operating authority under the Public Vehicles Act and Motor Vehicle Transport Act. For further info, get in touch with the Ontario Highway Transport Board.
What Does The Ontario CVOR Written Test Involve?
The Ontario CVOR written test is crucial in obtaining your Commercial Vehicle Operator's Registration (CVOR) certificate. The MTO has designed the CVOR written test to ensure that all commercial vehicle operators in Ontario possess a comprehensive knowledge of their duties and the applicable safety regulations.
The CVOR written test consists of 30 multiple-choice questions, which cover various topics related to commercial vehicle operation, including:
Safety regulations and requirements
Vehicle maintenance practices
Road rules for large vehicles
Tips for avoiding high-risk safety violations
You can use the Commercial Vehicle Operator's Safety Manual, an excellent study guide, to prepare for this exam.
You must take the CVOR written test at one of Ontario's DriveTest Centres. To book your appointment, visit the officialDriveTest website. It is essential to bring valid identification documents with you on the day of your exam. Arrive ahead of time to allow for sufficient check-in before beginning the assessment.
Once you have passed the CVOR written test, a DriveTest agent will forward your results to MTO. After reviewing your results and verifying that all other requirements are met, MTO will issue your CVOR certificate.
To increase your chances of success on the Ontario CVOR written test:
Study using relevant resources such as the Commercial vehicle operators' safety manual
Take practice tests to familiarize yourself with the exam format and question types.
Review important laws and regulations related to commercial vehicle operation in Ontario.
Familiarize yourself with proper vehicle maintenance practices
Learn about high-risk safety violations so that you can avoid them while driving a commercial vehicle in Ontario
Taking advantage of practice tests is an excellent way to prepare for the Ontario CVOR test. Using practice tests, you can assess your knowledge and determine any areas requiring further study before the official exam.
Benefits of Using Practice Tests
Finding Reliable Practice Tests Online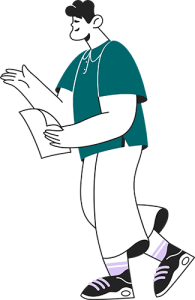 To ensure that any online resources accurately represent what will appear on Ontario's CVOR written examination, look for websites dedicated explicitly to Canadian commercial driver training or those endorsed by reputable driving schools. Some useful sources include:
The Ministry of Transportation's (MTO) website provides a comprehensive list of resources related directly related commercial vehicle operations in Ontario:
DriveTest Centres offer a variety of resources and information for commercial drivers, including practice tests:  
Truck Training Schools Association of Ontario (TTSAO) provides training materials and other resources to help prepare you for the CVOR test:
In addition to online sources, consider purchasing or borrowing print study guides specifically designed to prepare individuals for the CVOR written exam. These guides often include sample questions and detailed explanations that can be invaluable in your preparation.
Practicing with practice tests is a great way to prepare for the Ontario CVOR Test and gain confidence in your skills. With that knowledge, you can move on to understanding how the NEEEP/CVOR test results are calculated.
After completing the Ontario CVOR written test, a DriveTest agent will promptly mark your test. To pass and obtain your Commercial Vehicle Operator's Registration (CVOR) certificate, you must score at least 80% on the exam.
Don't fret if you don't pass on the first go. You can retake the NEEEP/CVOR test as many times as needed. However, remember that additional attempts come with extra charges and must be completed by the due date specified in your application confirmation letter.
Once you have successfully passed the NEEEP/CVOR test, DriveTest agents will forward your results to MTO. The Ministry of Transportation will issue a CVOR certificate based on these results. With this certification, new operators can begin their journey toward becoming responsible commercial vehicle drivers who prioritize safety while navigating Ontario's roadways.
Review Relevant Laws and Regulations
To successfully pass the Ontario CVOR test, it is crucial to have a comprehensive understanding of the relevant laws and regulations related to commercial vehicle operation in Ontario. This will help you during the exam and ensure that you are well-equipped with essential knowledge for safe driving practices on Ontario roads.
Highway Traffic Act (HTA)
The Highway Traffic Act outlines various rules and regulations about the traffic on public highways in Ontario, including those specific to commercial vehicles. It covers licensing requirements, equipment standards, service hours, weight limits, inspections, etc.
Commercial Vehicle Operators' Safety Manual
The Commercial Vehicle Operators' Safety Manual, published by MTO (Ministry of Transportation), is an excellent resource for understanding your obligations under the HTA when operating a commercial vehicle in Ontario. The manual provides detailed information about safety standards, compliance procedures, and tips for maintaining a good safety record.
A Few Key Topics Covered In The Manual Include:
Licensing Requirements For Commercial Vehicles And Drivers
Safety Inspections And Maintenance Standards
Hazardous Materials Transportation Regulations
Trip Inspection Procedures And Record-Keeping Requirements
Dangerous Goods Transportation Act (DGTA)
If you plan on transporting dangerous goods while operating a commercial vehicle in Ontario or other Canadian provinces/territories, you must comply with the (DGTA). The DGTA outlines specific requirements for handling and transporting hazardous materials to ensure public safety on Ontario roads.
In addition to reviewing these resources, staying updated on any changes or amendments made to laws and regulations related to commercial vehicle operations in Ontario is essential. Doing so ensures that your knowledge remains current and relevant as a responsible commercial driver.
Understanding the laws and regulations that apply to commercial drivers is essential to pass the CVOR test. Thus, it is crucial for those looking to become commercial drivers to gain knowledge of vehicle upkeep procedures.
Familiarize Yourself with Vehicle Maintenance Practices
Understanding proper vehicle maintenance practices is crucial for the safety of commercial drivers and other road users in Ontario. By adhering to these practices, you can reduce the risk of accidents caused by mechanical failures and ensure your vehicle remains compliant with provincial regulations.
Before hitting the road, performing a thorough pre-trip inspection on your commercial vehicle is essential. This process involves checking various components of your truck or bus to identify potential issues affecting its performance or safety during operation. Some key areas to inspect include:
Tires: Check for adequate tread depth, inflation levels, and signs of damage.
Check exterior lights to ensure they work correctly, including headlights, taillights, turn signals, and brake lights.
Brakes: Test the brakes for responsiveness and check for leaks in air lines or hydraulic systems.
Suspension: Examine suspension components for wear or damage that could compromise stability during transit.
Cargo Securement: Verify that cargo is properly secured according to applicable regulations such as those outlined in Ontario's Highway Traffic Act (Regulation 363/98)
Regular Maintenance Schedules
In addition to conducting pre-trip inspections, it's essential to establish a regular maintenance schedule based on manufacturer recommendations and industry best practices. This will help prevent unexpected breakdowns while ensuring optimal performance from your commercial vehicle over time. Some common maintenance tasks include:
Oil changes;
Transmission fluid checks;
Coolant system inspections;
Air filter replacements; and
Battery tests.
Regular maintenance can help reduce the likelihood of expensive repairs or operational delays caused by technical problems. It's also worth noting that proper vehicle maintenance is a key component of Ontario's CVOR program, so staying on top of these tasks will help ensure your compliance with provincial regulations.
Record Keeping and Documentation
Maintaining accurate records of all vehicle maintenance activities is essential for demonstrating compliance with Ontario's commercial vehicle safety laws. These records should include details such as:
Date and time of service;
Description of work performed;
Name(s) and qualifications of personnel who completed the work; and
Any parts or materials used during service.
In addition to helping you stay organized, maintaining thorough documentation can provide valuable evidence if your company undergoes an audit by enforcement agencies like the Ministry of Transportation (MTO).
Learn About High-Risk Safety Violations
As a commercial vehicle operator in Ontario, it is essential to be aware of high-risk safety violations and their prevention while driving to protect all road users. Be mindful of the potential dangers to yourself, your passengers, and other road users by learning about high-risk safety violations and how to prevent them while driving.
Common High-Risk Safety Violations
Speeding: Exceeding the posted speed limit or driving too fast for road conditions increases the risk of accidents and collisions.
Distracted Driving: Using electronic devices such as cell phones or engaging in any activity that takes your attention away from driving can lead to severe consequences for the road. The MTO furnishes comprehensive data about the laws regarding distracted driving in Ontario.
Fatigue: Operating a commercial vehicle while fatigued impairs reaction time and decision-making abilities, increasing the likelihood of an accident occurring.
Failing Pre-Trip Inspections: Neglecting proper pre-trip inspections can result in mechanical failures or unsafe operating conditions that may cause accidents on the road.
Cargo Securement Issues: Improperly secured cargo poses significant risks to drivers and other motorists sharing the roadway with large vehicles carrying heavy loads.
How To Avoid High-Risk Safety Violations
Maintain a safe speed by adhering to posted limits and adjusting accordingly based on weather or traffic conditions.
Stay focused on the road and avoid distractions such as cell phones, eating, or other activities that may divert your attention from driving.
Ensure you are well-rested before operating a commercial vehicle. Follow regulations regarding hours of service and take breaks when needed to prevent fatigue-related accidents.
Conduct thorough pre-trip inspections to identify potential vehicle issues before hitting the road. Familiarize yourself with the guidelines provided in the Commercial Vehicle Operators' Safety Manual.
Properly secure cargo according to industry standards and follow best practices for load securement outlined by regulatory bodies like Transport Canada.
These steps will help you minimize high-risk safety violations while operating a commercial vehicle in Ontario. Doing so can contribute to safer roads for all users and increase your chances of passing the CVOR test successfully.