Free Manitoba School Bus Practice Test
Manitoba School Bus Driver Test - Get Ready with Free Practice Tests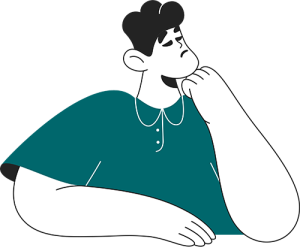 Preparing for the Manitoba school bus driver test is crucial in securing a rewarding career as a professional bus driver. This comprehensive guide will discuss how to get ready with free practice tests and other essential resources. We'll cover everything from understanding the requirements of the Manitoba school bus driver test to tips for success on the written knowledge exam.
As you navigate through this article, you'll gain valuable insights into driving regulations specific to Manitoba and strategies for reviewing your answers effectively. Additionally, we will explore various career opportunities available to certified school bus drivers in Manitoba and provide information on potential salary expectations.
By following our expert advice and utilizing free practice tests, you can confidently approach the Manitoba school bus driver test and embark on an exciting new career path.
Understand the Manitoba School Bus Driver Test Requirements
To become a school bus driver in Manitoba, you must pass the necessary tests and obtain your commercial driver's license. The Manitoba Public Insurance (MPI) administers these tests, which include a written knowledge test, an air brake endorsement test if applicable, and a practical driving exam
The written knowledge test assesses your understanding of traffic laws, safety regulations, and best practices for operating a school bus in Manitoba. To prepare for this exam, studying the Manitoba School Bus Driver's Handbook and any additional resources specific to school buses is essential.
Air Brake Endorsement Test
If the school bus you will be driving has installed air brakes, you must take an additional Air Brake Endorsement Test. This test ensures that drivers have adequate knowledge of air brake systems' operation and maintenance requirements. You can find more information about preparing for this exam on MPI's Air Brakes page.
The final step in obtaining your Manitoba school bus driver's license is passing the road test. During this road test conducted by an MPI examiner or authorized third-party tester such as a driving instructor from an accredited school like First Class Training Centre Inc., you must demonstrate your ability to safely operate a school bus in various traffic situations and conditions. It is crucial to practice driving under the supervision of an experienced driver or instructor before attempting this exam.
Prepare for the Manitoba School Bus Driver Test
To successfully pass the Manitoba school bus driver test, gathering all the necessary resources and study materials is crucial to help you prepare. To ensure you are well-prepared for the exam, we explore various resources and tools to help you master the required knowledge.
Taking advantage of free practice tests is an excellent way to familiarize yourself with the format and content of the actual Manitoba school bus driver test. Practicing with free tests can aid in assessing comprehension of the subject matter, pinpointing areas that require more study, and boosting assurance in one's aptitude to pass the exam.
Remember that taking multiple practice exams from different sources will expose you to a broader range of question types and topics, increasing your chances of success on the test day. Keep track of your progress by noting areas where you need improvement and focusing on those during study sessions.
Tips for Success on the Written Knowledge Test
To increase your chances of passing the written knowledge test and obtaining your Manitoba school bus driver's license, it is essential to be well-prepared. Here are some tips that can help you succeed:
Get Familiar with Driving Regulations
This includes being well-versed in speed limits, traffic laws, and safety rules for school buses. In this section, we will discuss some key aspects of these regulations.
Speed Limits
In Manitoba, speed limits vary depending on the type of road and location. Aspiring school bus drivers must know these differences and adjust their driving accordingly. For example:
Urban areas typically have a maximum speed limit of 50 km/h.
In contrast to urban areas, rural highways tend to have a speed limit of 80-100 km/h.
School zones often enforce reduced speeds during specific hours when children are present – usually between 30-40 km/h.
Manitoba Public Insurance provides more information about provincial speed limits.
Traffic Laws & Safety Rules for School Buses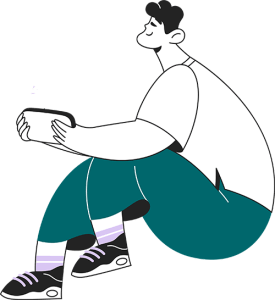 Beyond general traffic laws applicable to all vehicles, there are additional rules specifically designed for school buses' safe operation in Manitoba:
All passengers must remain seated while the bus is moving.
The use of seat belts is mandatory if available on the bus.
School buses must come to a complete stop at railway crossings before proceeding across them safely.
A "Stop Arm" sign should be used when picking up or dropping off students, and other drivers must stop when they see this sign extended.
Flashing amber lights should be activated 200 meters before stopping to pick up or drop off passengers. Flashing red lights are used during the actual process of loading or unloading students.
To understand Manitoba's traffic laws and safety rules for school buses, refer to the Manitoba School Bus Driver's Handbook.
By familiarizing yourself with driving regulations in Manitoba, you'll be better prepared for the written knowledge test and practical driving exam required to obtain your school bus driver license. Understanding Manitoba's traffic regulations and school bus safety rules is essential for passing the exams necessary to get your license, but also so that you can ensure a safe ride for kids going to and from classes.
After taking a practice test, it is crucial to review your answers thoroughly to identify areas where you need more preparation or review. This will help you focus on the topics requiring additional study and improve your overall performance on the Manitoba school bus driver test.
Career Opportunities As A School Bus Driver In Manitoba
Manitoba offers various career opportunities for school bus drivers, with positions available in urban and rural areas. This article will cover the various work opportunities accessible to school bus drivers in Manitoba and provide information on locating job openings.
Types of Employment
Public School Districts: Many public school districts hire bus drivers to transport students within their jurisdiction. These positions typically offer competitive wages, benefits packages, and a stable work schedule during the academic year.
Private Schools: Some private schools also employ their fleet of buses and hire dedicated drivers. Working as a driver for a private institution may come with additional perks, such as tuition discounts or access to campus facilities.
Contracted Services: Several companies specialize in providing transportation services to schools on a contract basis. These organizations often have multiple contracts across various regions, offering more flexibility when choosing your preferred location or route.
School Activity Transportation: Aside from regular student transportation, some drivers are explicitly hired to transport students participating in extracurricular activities like sports events or field trips. This type of position usually requires availability outside regular school hours but can be an excellent opportunity if you enjoy working with children beyond daily commutes.
Finding Job Openings
To find job openings as a school bus driver in Manitoba, consider using the following resources:
Browse job boards such as Indeed or Workopolis, where you can search for available positions by location, company, and other filters.
Visit the websites of local school districts and private schools to find information about current job openings. Many institutions post their vacancies directly on their website's career section.
Contact transportation companies that provide contracted services to schools in Manitoba. These organizations may have ongoing hiring needs and could be a valuable source of information about open positions.
Network with fellow drivers or attend industry events such as conferences or job fairs related to commercial driving. This can help you stay informed about new opportunities while also expanding your professional network within the field.
Becoming a school bus driver in Manitoba offers numerous rewarding career paths, whether working directly for an educational institution or providing contracted services through a third-party organization. By exploring various employment options and using multiple resources to find job openings, aspiring drivers can increase their chances of finding the perfect opportunity that suits their preferences and goals.
School Bus Driver's Salary in Manitoba
Considering a school bus driver career in Manitoba necessitates awareness of this job's potential remuneration and advantages. In this section, we will explore the typical earnings of school bus drivers in Manitoba and certain elements that can affect their pay.
Beyond the base salary, school bus drivers in Manitoba may also enjoy various benefits and perks. These can include:
Health insurance coverage
Pension plans or retirement savings options
Vacation time and paid holidays
Sick leave or personal days off
Training opportunities for professional development include obtaining additional certifications like air brake endorsements.
Factors Affecting School Bus Driver Salaries
Experience: As with most professions, years of experience play an essential role in determining your salary as a school bus driver. More experienced drivers will likely receive higher wages due to their expertise and familiarity with various routes and situations.
Location: The cost of living varies across different regions within Manitoba; therefore, wages commonly differ based on geographical location. Drivers working in urban areas might have slightly higher salaries than those operating buses in rural locations.
Type of Employer: Different employers offer varying compensation packages depending on their size or budget constraints. For instance, public schools might provide better benefits than private institutions or contractors hired by schools directly.
Certifications & Endorsements: Additional certifications like air brake endorsements could lead you toward better-paying opportunities since these qualifications demonstrate your competency as a professional driver capable of handling larger vehicles safely.
Average School Bus Driver Salary
The average salary for a school bus driver in Manitoba ranges from CAD 30,000 to CAD 40,000 annually. This amount may vary depending on experience level, location within the province, and employer size or type. Entry-level positions typically start at around CAD 30,000 annually, while experienced drivers can earn up to CAD 45,000 or more.
Growth Opportunities for School Bus Drivers in Manitoba
In addition to competitive salaries and benefits packages, a career as a school bus driver offers ample growth opportunities. As you gain experience driving buses safely while adhering to traffic laws and regulations, you could advance into higher-paying positions with increased responsibilities. For instance, experienced drivers might be promoted to supervisory roles within their organizations or transition into other transportation-related careers such as truck driving or public transit operations.