Free Ontario Truck Driver Licence Practice Test
Ontario Truck Driver Licence: Complete Guide to Success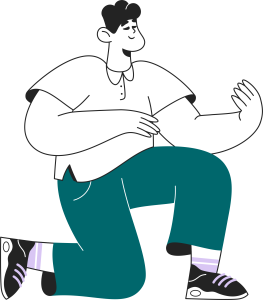 Obtaining an Ontario Truck Driver's Licence is a crucial step for those looking to join the thriving trucking industry in Canada. This guide will provide a comprehensive overview of obtaining an Ontario Truck Driver's Licence, from eligibility criteria to testing techniques and how CommercialDriver.ca help with preparation.
We will explore various aspects of obtaining your driver's licence such as eligibility criteria, online resources, and intelligent testing techniques. We will also discuss how CommercialDriver.ca can help prepare you for your written test through customized learning experiences.
Furthermore, we'll explore steps after passing your written exam, including preparing for the driving exam and understanding pre-trip inspection requirements. Lastly, we'll highlight the importance of obtaining a Class A or D license regarding legal requirements and career prospects within Ontario's trucking industry.
Ontario Truck Driver Licence Practice Test - Class A & D
To begin a career in trucking, you must first acquire an Ontario truck driver's license. The online practice tests available for preparation are designed to help aspiring drivers pass the test almost guaranteed. Innovative testing customizes the practice tests by creating more questions from topics that need improvement.
Importance of Obtaining a Class A or Class D License in Ontario
Obtaining either a Class A or D license is essential to legally operate heavy trucks and expand your career opportunities within the trucking industry. These permits authorize the operation of hefty vehicles like tractor-trailers, dump trucks, concrete mixers, and tow trucks. Without these licenses, you would be limited to driving smaller cars with your standard G license.
Online Resources and Smart Testing Techniques
The internet offers numerous resources for preparing for your Ontario truck driver's license test. One such resource is CommercialDriver.ca, which provides comprehensive materials tailored to Canadian commercial drivers' needs. 
In addition to following resources, smart testing techniques can significantly improve your chances of passing the written exam. By customizing the Ontario truck driver licence practice test based on areas where you need improvement, you can focus your study efforts more effectively and increase your likelihood of success.
Eligibility Criteria for Obtaining an Ontario Truck Driver Licence
To be eligible for a truck driver's license in Ontario, one must have reached the age of 18 and already possess an Ontario driver's license. Understanding eligibility criteria is crucial before starting your journey toward acquiring a Class A or D license. This section will review the age qualifications and prerequisites for obtaining a Class G, A, or D license in Ontario.
Age Requirements and Prerequisites
Difference Between Class G, A & D Licenses
To legally operate different types of motor vehicles in Canada, including trucks and buses with various weight limits or passenger capacities, requires specific classes of licenses issued by ServiceOntario according to their respective categories:
G License: This basic full car license allows you to drive most cars, vans, and small trucks with a gross vehicle weight rating (GVWR) of 11,000 kg or less.
A License: Class A license permits drivers to operate any tractor-trailer combination. It also includes all vehicles in Class D but does not include motorcycles.
D License: This class is for driving straight-body trucks weighing more than 11,000 kg GVWR. Drivers can tow trailers that weigh up to 4,600 kg without needing an additional endorsement.
To acquire a Class A or D license in Ontario and expand your career opportunities within the trucking industry, ServiceOntario provides comprehensive guidelines on their website, which outline the necessary steps involved, from written tests through practical road exams, ensuring aspiring commercial drivers are well-equipped before hitting roads professionally.
Preparing for the Written Test with CommercialDriver.ca
Many truck driving practice test providers claim to offer the best services in Ontario, Canada. At CommercialDriver.ca, we understand every exercise detail and provide comprehensive materials to prepare effectively for your written exam. Our resources are designed to give you an advantage and ensure success on your first attempt.
Using CommercialDriver.ca as a study resource is an effective way to prepare for the written test, as it provides customizable learning experiences and accessible formats such as mobile apps. With its smart testing feature, you can improve your weak areas by generating targeted questions tailored to fit your needs.
Customized Learning Experience through Smart Testing
Smart testing is an innovative approach to help aspiring truck drivers prepare for their written exams by tailoring practice tests according to individual needs. By generating more questions on weaker areas identified during previous attempts, this customized learning experience ensures better understanding while increasing the chances of passing the test on the first try.
How Smart Testing Works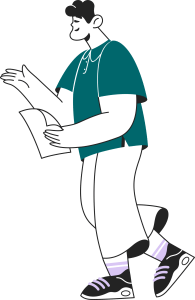 To begin with, smart testing analyzes your performance in the initial Ontario truck driver licence practice test and identifies topics where you may be struggling. Once these weak areas are pinpointed, the system generates additional questions targeting those subjects. This system enables you to concentrate on honing your understanding and abilities in the regions that require it most.
CommercialDriver.ca, a leading provider of online resources for commercial driver's license preparation in Canada, offers smart testing as part of its comprehensive study materials. With easy-to-use features and personalized content based on your unique learning requirements, DrivingTest.ca helps ensure you're well-prepared for success when taking your written exam.
Improving Weak Areas through Targeted Question Generation
Analyze Performance: After completing each Ontario truck driver licence practice test session at CommercialDriver.ca, review detailed feedback about how well you performed across various topics covered within the Ontario Truck Driver Licence examination.
Create Custom Tests: Based on this analysis, create custom tests focusing exclusively on weak areas or specific subjects where improvement is needed before attempting another full-length practice test session again.
Evaluate Progress: As you continue practicing using targeted question-generation techniques provided by smart testing tools like those available from CommercialDriver.ca – monitor your progress and watch as your understanding of challenging topics improves.
Boost Confidence: With a better grasp on complex subjects, you'll feel more confident when taking the actual written exam, increasing your chances of passing on the first attempt and getting one step closer to obtaining your Ontario Truck Driver Licence.
Incorporating smart testing into your study routine is an effective way to ensure that you're well-prepared for success in obtaining an Ontario truck driver's license. By improving weak areas through targeted question generation, you can increase knowledge retention and confidence levels, leading to higher pass rates during road tests.
Customized Learning Experience through Smart Testing has enabled learners to identify and improve their weak areas effectively, thus ensuring that they are well-prepared for the exam. With this knowledge, it is time to move on to understanding pre-trip inspection requirements and preparing for the driving exam.
Steps after Passing Your Written Exam
Passing your written exam brings you one step closer to becoming a licensed professional truck driver. However, there are still necessary steps left, like taking practical road exams, which include pre-trip inspection demonstrations, among others. Be prepared to know what lies ahead so you can face them confidently.
Preparing for the Driving Exam
To ensure success in your driving exam, gaining adequate experience and instruction is imperative. This includes familiarizing yourself with the vehicle and its controls, practicing maneuvers such as backing up and parking, and understanding how to handle different road conditions. Additionally, consider seeking guidance from experienced truck drivers or enrolling in a  training school.
Understanding Pre-Trip Inspection Requirements
A crucial part of any commercial driver's license test is demonstrating competency in conducting pre-trip inspections. These inspections help identify potential safety hazards before hitting the road. It would be best if you were well-versed in checking various components of your vehicle, such as:
Tires: Ensure they are properly inflated and free of damage.
Lights: Check that all lights function correctly, including headlights, brake lights, turn signals, etc.
Suspension System: Inspect for damaged springs or other suspension issues.
Brakes: Verify proper functioning by testing air pressure levels within acceptable ranges.
Fluid Levels: Check engine oil, coolant, and other essential fluids.
Career Prospects after Obtaining Your Licence
Upon obtaining your Class A or D license, you can access various career opportunities within the trucking industry. Some of these include:
Beyond these examples, countless other positions are available in this diverse field. By acquiring your Ontario truck driver license (Class A or D), you can embark on an exciting new career path filled with growth potential and job security due to the ever-increasing demand for skilled commercial drivers in Canada's thriving trucking industry.
What is the new rule for truck licenses in Ontario?
In 2017, Ontario introduced mandatory entry-level training (MELT) for Class A truck drivers. The MELT program requires at least 103.5 hours of instruction and includes in-class, in-yard, and on-road components. This ensures that all new commercial drivers meet consistent standards before obtaining their licenses.
Does Ontario need truck drivers?
Ontario has a high demand for qualified truck drivers due to an aging workforce and increased shipping needs across various industries. Trucking HR Canada's Labour Market Information report shows that over 20% of Canadian truckers are expected to retire by 2024, creating numerous job opportunities within the industry.
Can Canadian truck drivers work in the USA?
Canadian truck drivers are allowed to work in the USA if they follow the required entry and exit procedures, and if they do not carry out any work related to the domestic market while they are in the US.
Can US truck drivers work in Canada?
American truck drivers can work temporarily in Canada under certain conditions, like having a valid US Commercial Driver's License (CDL), meeting medical requirements, and obtaining proper permits or visas as required by Canadian immigration laws. However, permanent employment may require additional steps, such as applying for a work permit or permanent residency through programs like Express Entry.
How much does a truck driver earn in Ontario?
The average salary for a full-time heavy-duty tractor-trailer driver ranges from CAD $45K - $65K per year, depending on experience level and company size, according to PayScale data. Additionally, many companies offer benefits such as health insurance coverage, retirement plans, and paid time off.
How much does a Cross border driver make in Canada?
In Canada, cross border drivers make an average salary of $58,500 annually, which is equivalent to $30 per hour. Those who are new to the occupation typically earn $44,850 per year while experienced drivers can earn up to $104,850 per year.