Free Ontario Bus Driver Practice Test
ONTARIO BUS DRIVER TEST - Get Ready with Free Practice Tests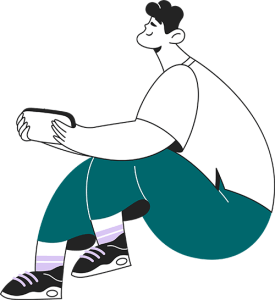 If you want to become an Ontario bus driver, this is the perfect place for all your preparation needs. From understanding the various classes of licenses to mastering written theory examinations and practical driving assessments, this guide provides all you need to know for successful navigation through obtaining your bus driver's license in Ontario. 
Furthermore, we'll discuss how practicing exams can significantly improve your chances of passing on your first attempt. You'll also learn about meeting specific requirements such as age and holding a valid Class G driver's licence.
Lastly, this guide will delve into potential career opportunities that await once you become a licensed bus driver in Ontario. Whether it be school buses or public transit systems, numerous job prospects are available, with varying factors affecting salaries within this profession.
Written Knowledge Test for Prospective Bus Drivers
The written knowledge Ontario bus driver test is essential to obtaining your desired license class. It tests your knowledge of road signs and traffic rules applicable to large commercial vehicles like buses. The questions are based on information from The Official MTO Bus Handbook; therefore, studying this resource thoroughly is crucial before attempting this exam.
Tips for Success on the Written Theory Exam
Read The Official MTO Bus Handbook multiple times.
Take notes and create flashcards to help with memorization.
Utilize online practice tests to gauge your understanding of key concepts.
The practical driving assessment is the second part of the Ontario bus driver test. This exam evaluates your ability to operate a bus safely, following all traffic laws and regulations. You'll be required to demonstrate various skills such as vehicle inspection, proper use of mirrors, turning techniques, and safe stopping distances.
Tips for Success on the Commercial Road Test
Schedule ample time for practicing behind the wheel in a large commercial vehicle.
Familiarize yourself with common maneuvers like parallel parking or reversing into tight spaces.
Be positive: focus on passing your test rather than worrying about failing it.
Understanding the Ontario Bus Driver Test is essential to becoming a qualified bus driver. Gearing up and honing your skills with practice tests can assure you take on the test successfully. Practicing with test prep materials can give you the confidence to ace your bus driver exam.
Preparing for Your Bus Driver Test with Practice Exams
Taking practice exams can significantly increase your chances of passing the test on your first attempt. These practice tests are designed to gauge your understanding of key concepts from The Official MTO Bus Handbook, helping you identify areas where you may need additional study or review before taking the real exam.
Importance of using practice exams during preparation
Utilizing practice exams is an effective way to ensure you are well-prepared for the Ontario bus driver test. By simulating the testing environment and familiarizing yourself with question formats, these practice tests help reduce anxiety and build confidence in your ability to pass written and road test. Moreover, they allow you to track progress while studying and refining your knowledge.
Types and Sources For Free Practice Tests
Remember that consistency is critical when preparing for your bus driver test; take advantage of these resources by regularly completing practice exams and reviewing incorrect answers to ensure a thorough understanding of all required concepts.
Meeting Requirements for Obtaining an Ontario Bus License
To be eligible for obtaining a bus license in Ontario, candidates must meet specific requirements. Familiarize yourself with these prerequisites to ensure compliance when applying for this specialized license class. This section will discuss the age requirement and hold a valid Class G driver's licence.
Once you have held your Class G driver's licence for two years, you can prepare for the Ontario bus driver test. To do so, study The Official MTO Bus Handbook, which covers all essential information about operating a bus in Ontario. Additionally, consider taking practice exams and seeking advice from experienced drivers to enhance your knowledge and skills before attempting the test.
Tips For Success On Your First Attempt At The Test
Proper preparation is essential if you want to pass both parts – written theory and practical driving assessments – on your first try. In addition to studying diligently from official resources like The Official MTO Bus Handbook, avoid alcohol or drugs before taking any part of the Ontario bus driver test; staying focused is crucial during this critical evaluation process.
By following these tips and dedicating sufficient time to studying official resources, you'll be well-prepared for success on both parts of the Ontario bus driver test – the written knowledge test and road test – on your first attempt.
Career Opportunities As A Bus Driver In Ontario
Becoming a bus driver in Ontario opens up various career opportunities, including driving school buses or public transit vehicles. With experience and the type of vehicle operated, a school bus driver's salary can vary. This section will discuss the types of bus driving jobs available and explore some factors that can affect a school bus driver's salary.
Types of Bus Driving Jobs Available
School Bus Drivers: Responsible for safely transporting students to and from schools, following specific routes while adhering to traffic regulations. They must also maintain order among passengers, ensuring their safety during travel.
Public Transit Operators: Drive city buses along designated routes within urban areas, picking up and dropping off passengers at scheduled stops. These drivers must be familiar with route schedules, fare collection systems, and customer service protocols.
Charter Bus Drivers: Operate large vehicles for private events or tours, providing transportation services for groups traveling together on long-distance trips or special occasions like weddings or corporate outings.
Tour Coach Drivers: Work with tour companies to transport tourists between attractions while offering informative commentary about local history and landmarks during sightseeing excursions.
Factors Affecting a Bus Driver's Salary in Ontario
The income potential for a passenger or school bus driver in Ontario can vary depending on several factors. Some key aspects influencing earnings include:
Can you provide me with information on how to obtain a bus license in Ontario?
be at least 21 years old
hold a valid Ontario licence other than G1, G2, M, M1 or M2
pass a vision test
submit a valid medical report
complete a government-approved School Bus Driver Improvement Course
pass a Criminal Record, and Judicial Matters (CRJM) Check
Make sure your driving record has no more than five demerit points.
To obtain a Class B license, you are required to pass a knowledge test on operating school buses and trucks.
To pass a road test, you must use a vehicle that meets the requirements.
What is the salary of a school bus driver in Ontario?
In Ontario, school bus drivers typically make an average wage of $23.13 per hour for a 40-hour work week. This varies depending on the employer and experience level. Some employers also pay extra for night trips or certain routes.
In Ontario, what type of license is required to operate a bus?
Class C and F
In Ontario, you need a Class C or F license to operate a regular non-school bus or an ambulance.