Free Ontario Air Brake Practice Test
Ontario Air Brake Test: Comprehensive Preparation Guide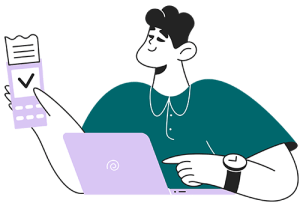 If you're preparing for the Ontario Air Brake Test, this comprehensive guide is designed to provide you with all the information needed to pass with flying colors. The air brake system plays a crucial role in ensuring the safe operation of large commercial vehicles, and understanding its intricacies is essential for any aspiring truck or bus driver.
We'll explore various aspects of obtaining your Class A or D Truck Driver Licence in Ontario and delve into the importance of an Air Brake Endorsement (Z Endorsement). Using resources such as The Official Air Brake Handbook and Ontario air brake practice test, we will also discuss effective preparation strategies for acing the written air brake test.
Furthermore, we'll cover eligibility criteria and required qualifications for enrolling in air brake endorsement courses. You can expect an overview of what's involved in a 16-hour Air Brake Course and practical exam, vital components when pursuing a career involving heavy vehicles equipped with air brakes. Finally, our discussion on using multiple-choice practice tests tailored to Z Endorsement preparation will help ensure your success during the Ontario Air Brake Test.
Importance of Air Brake Endorsement (Z Endorsement)
Driving vehicles fitted with air brakes requires a Z endorsement on your Ontario commercial driving license. This endorsement ensures drivers have adequate knowledge and skills to operate air brake systems safely. Obtaining the Z endorsement is crucial for those pursuing trucking or bus driving careers, as it demonstrates their ability to handle large commercial vehicles equipped with these specialized braking systems.
Requirements for obtaining a Z endorsement
To obtain an air brake endorsement in Ontario, you must first hold a valid Class A or D driver's license. After obtaining a valid Class A or D driver's license, you must complete an approved air brake course that covers theoretical and practical aspects of operating and maintaining air brakes before taking the MTO written test at any DriveTest Centre in Ontario. After completing this course, you can take the written examination administered by the Ministry of Transportation (MTO).
Types of Vehicles Requiring an Air Brake Endorsement
The importance of obtaining an air brake endorsement (Z Endorsement) cannot be understated, as driving certain vehicles in Ontario is required. To prepare adequately for the written test, one must download and study the official manual and take multiple practice tests in Classic Mode.
Preparing For The Written Air Brake Test
Drivers of commercial motor vehicles with air brakes must pass a written test to ensure they have adequate knowledge and skills to operate these systems safely. Many people fail this test due to a lack of proper preparation. Still, by accessing online practice tests designed specifically for the Ontario Air Brake Test, you can significantly improve your chances of passing on your first attempt.
Exam Mode Practice Tests - Final Step Before Your Official Test
The Exam Mode practice tests are designed to simulate the actual testing environment, allowing you to assess your readiness for the official Z endorsement examination. Each test is timed, allowing you to gauge how well-prepared you are under exam conditions. You can review grades and results only after each test, offering valuable feedback before attempting the real deal.
By taking the time to identify areas needing improvement and addressing them proactively before your official test date, you significantly increase your chances of passing the Ontario Air Brake Test on your first attempt.
Exam Mode practice tests are the final step to obtaining your Air Brake Endorsement. With proper preparation, you can identify areas needing improvement before taking the official exams and increase your chances of passing with flying colors. Additionally, it is essential to understand eligibility criteria and required qualifications for air brake endorsement courses and pre-trip inspection tests before attempting any certification exam.
16-Hour Air Brake Course & Practical Exam
To add an Air Brake Endorsement to your CDL, you must first take a 16-hour Air Brake Course at an approved Driving school. This course is created to equip you with the understanding and abilities required for managing vehicles outfitted with air brake systems. The practical exam assesses your ability to use air brakes effectively and safely, ensuring you can handle such vehicles on the road.
Overview of The 16-Hour Air Brake Course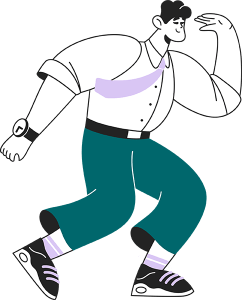 The 16-hour Air Brake Course covers various aspects of air brake systems, including:
Air brake system components: Learn about essential parts like spring brakes, brake chambers, tractor protection valves, and more.
Air pressure management: Understand how proper air pressure maintenance contributes to safe vehicle operation.
Air compressor function: Gain insights into how the air compressor works within an air brake system.
Troubleshooting common issues: Acquire problem-solving techniques for addressing typical malfunctions or failures in these systems.
In addition to classroom instruction covering theoretical concepts related to these topics, hands-on training sessions allow students to apply their newly-acquired knowledge practically. By participating in this course and passing its final examination successfully (both written test & practical), candidates can earn their Z endorsement – a crucial requirement for driving commercial motor vehicles fitted with air brakes across Ontario province roads legally & safely.
What To Expect During The Practical Exam
The practical exam for obtaining your Z endorsement tests your ability to operate a vehicle with an air brake system. This examination will assess your skills in the following areas:
Pre-trip inspection: Demonstrate a thorough understanding of inspecting air brake components, checking for leaks, and ensuring proper functionality.
Air loss test: Perform an air loss test to measure the rate at which air pressure decreases within the braking system when brakes are applied.
Brake application and release: Show proficiency in applying and releasing brakes smoothly, maintaining control over the vehicle during these actions.
Using Multiple-choice Practice Tests for Z Endorsement Preparation
The multiple-choice Ontario air brake practice test is designed to help you rehearse for your official Z endorsement test. These tests have been proven effective by thousands of drivers across Ontario who successfully passed their driving exams after using this method.
How multiple-choice practice tests can improve chances of passing
How many questions are on the Ontario air brake Test?
The Ontario air brake test consists of 20 multiple-choice questions. To pass, you must correctly answer at least 16 questions (80% passing score). Studying the Official MTO Driver's Handbook and taking the Ontario air brake practice test before attempting the official exam is essential.
How long is Ontario air brake valid for?
In Ontario, your Air Brake Endorsement (Z endorsement) remains valid as long as your driver's license stays active without any suspensions or cancellations that affect its validity period.
What is an air brake license called in Ontario?
An air brake license in Ontario is a Z Endorsement on your commercial driver's license (Class A or D). This endorsement allows drivers to legally operate vehicles equipped with an Air Brake System.