Truck Driving Schools in New Brunswick
Aspiring truckers in New Brunswick can choose from a variety of training programs. It is essential to recognize that these programs vary in their duration, intricacy, and expense. Nevertheless, they all share the objective of providing drivers with the ability and expertise necessary for securely and dependably operating commercial vehicles.
Navigating Your Options: A Quick Guide to Choosing the Right Truck Driver Training Centers in New Brunswick
If you want to become a truck driver in New Brunswick, Canada, one of the first steps you need to take is to enroll in a truck driving training program. With many options available, it can be overwhelming to determine which truck driver training centers to consider. This blog post will help you navigate your options by providing a quick guide on factors to consider when choosing the right truck driver training centers in New Brunswick.
Accreditation and Licensing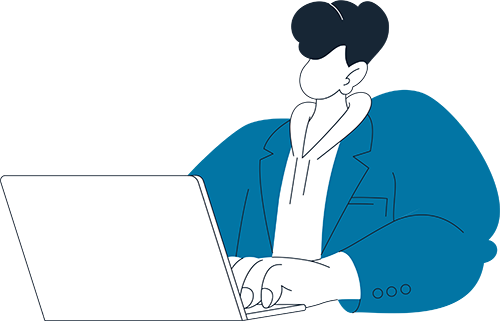 When choosing a truck driving training program, it is important to ensure that it is accredited and licensed by the appropriate institutions. Accreditation and licensing ensure that the program meets the standards set for quality training, which is essential for obtaining a commercial driver's license (CDL). Research the program's accreditation and licensing status, particularly with the Motor Vehicle Branch in New Brunswick, to confirm its legitimacy and credibility.
Curriculum and Training
The effectiveness of a truck driving training program largely depends on the curriculum and training offered. It is important to choose a program that provides comprehensive training covering everything from driving skills to safety regulations, load handling, and vehicle maintenance. Additionally, some programs may offer specialized training, such as hauling hazardous materials. Determine your particular needs as a truck driver and ensure that the program aligns with them.
Reputation and Reviews
As you narrow down your options, consider the reputation and reviews of each truck driving training center. This information can give you insight into the experiences of past students, their success rates, and the quality of training provided. Check online reviews and testimonials, and consider asking for referrals from trucking companies in the area. Choosing a training center with a positive reputation and a track record of producing competent and successful drivers is important.
Cost
The cost of truck driving training programs can vary greatly, and it is essential to ensure that you choose a program that meets your budget without compromising on quality. Research different programs' tuition fees and consider additional costs such as equipment, textbooks, and licensing fees. Some centers may offer financial aid programs, grants, or scholarships to help cover tuition costs. Determine if you're eligible for any of these programs and ensure they align with your goals as a truck driver.
Access and Convenience
Finally, it's important to consider the location and accessibility of the truck driving training center. Choose a program that is easily accessible from your residence or offered in a convenient location. Additionally, consider the hours of the program and the availability of weekend or evening schedules if you are balancing work or family commitments.
Conclusion:
Choosing the right truck driving training center in New Brunswick is a vital step toward a fulfilling career as a truck driver. Take the time to research, and use our quick guide to help you navigate your options. Consider each aspect thoroughly and choose a program that meets and exceeds your expectations. This decision can make all the difference in your truck driving career, so take your time and choose wisely!