Getting Your Commercial Licence in Alberta: A Complete Guide
Obtaining a Commercial Licence in Alberta can feel like navigating through an intricate maze. Indeed, when it's time to upgrade from a regular driver's license, many find themselves at crossroads…
This separates casual drivers from those serious about taking their driving career to new heights. But if you're unsure how to proceed with this significant step, worry not!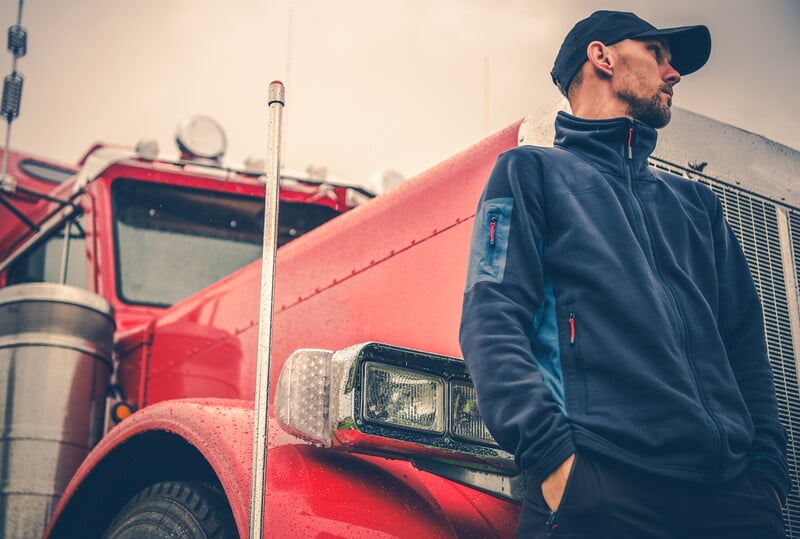 Understanding Commercial Licences in Alberta
If you're looking to drive commercially in Alberta, it's crucial to understand the four classes of commercial driver's licences. Each class permits driving different types of vehicles and has its own unique set of requirements.
Class 1 Licence Overview
any motor vehicle other than a motorcycle
Class 6 vehicles as a learner only
Class 2 Licence Overview
any motor vehicle that the holder of a Class 3, 4 or 5 driver's licence is allowed to drive
a bus
a Class 1 or 6 vehicles as a learner only
Class 3 Licence Overview
any motor vehicle that the holder of a Class 5 licence may drive
a single motor vehicle with three or more axles
a motor vehicle with three or more axles that is towing a trailer with one or more axles (if the trailer is not equipped with airbrakes)
a Class 1, 2, 4, or 6 vehicles as a learner only
Class 4 Licensing Overviews:
A taxi, ambulance, or bus (including a school or kindergarten bus) that seats fewer than 25 people, including the driver:
all motor vehicles included under Class 5
a Class 1, 2, 3, or 6 vehicles as a learner only
We've now looked at each license class within this province's commercial licensing framework; next, let's explore the eligibility criteria necessary when upgrading your current standard one into something bigger. Stay tuned, folks…
Eligibility Criteria for Upgrading to a Commercial License
Ready to level up your driving game?
The first step towards obtaining an Alberta commercial license is understanding the eligibility criteria.
Required Documents for Application
You'll need to have certain documents in hand before beginning this process. The Alberta government tells us that two pieces of identification are required; one must include a photo ID.
Other Prerequisites
A completed Driver's Medical Report Form is necessary to apply for class 1, 2 or 4 licenses. This ensures medical fitness and safety on roads.
A registry agent will test your vision – our future professional drivers must have adequate eyesight.
If these prerequisites seem daunting, don't worry. It may look like there are many hoops, but remember each requirement has been put in place with road safety in mind.
The Upgrade Process Explained Step-by-step
So, you're ready to upgrade your license? That's fantastic.
Taking the Knowledge Test
Your first step is taking a knowledge test. This will assess your understanding of Alberta's traffic laws and safe driving practices.
Passing Vision Test
Moving on, we have the vision test.
A registry agent will test your vision to see if your eye is good enough to drive.
Scheduling Road Tests
You can schedule these through an online portal. Once you've passed all necessary tests (congratulations.), It's time to purchase your licence card.
This finalizes your status as a commercial driver in Alberta.
Now, let's move on to what happens after passing those exams.
Ready? Let's dive into temporary licenses and delivery timelines next.
Purchase Your Licence Card
If you've successfully passed all your tests, congratulations.
You're now entitled to a temporary license.
This temporary license is valid for up to thirty days or until your permanent card arrives by mail.
Validity Period Of Temporary License
The validity of the temporary license extends from the day it's issued till either 30 days pass, or you receive your permanent licence in the post – whichever comes first.
Expected Arrival Time For Permanent Card
If not received within this time frame, immediately contact Motor Vehicles.
Steps To Take If Permanent Card Doesn't Arrive On Time.
In case of any delay beyond expected timelines, don't panic.
The process involves reaching out via phone call or email.
Ensure that more than 21 business days have elapsed since issuance before raising concern.
Remember, patience is key here.
Please note: It's essential to always destroy temporary licenses upon receipt of new ones, maintain legal compliance, and avoid potential misuse of lost cards.
Costing And Refund Policies Associated With Licensing Tests
Before applying for a commercial driver's licence in Alberta, it is essential to know the associated costs.
The Registry Agent Product Catalogue provides detailed information about the maximum charges associated with testing and exchanges.
Maximum Charges For Testing And Exchanges
The catalogue outlines all potential fees related to your application process.
This includes knowledge tests, road tests, air brake endorsements, and more.
Refunds Policy
In certain situations, reimbursements may be required.
This explains how approved refunds are processed within five business days of request submission.
Cancellation Policy:
You can cancel your appointment online or at an Alberta registry agent's office.
To do so successfully without losing any money, make sure cancellation is done at least 24 hours before the scheduled test.
With this understanding of costing policies, let us move forward toward whom to contact when the need arises during the licensing journey.
Contact Information For Further Assistance
Getting the correct information is key when navigating through commercial licensing procedures.
We've got you covered with dedicated channels for your queries.
Motor Vehicles Contact Details
If you need registry information, Motor Vehicles are ready to assist. Phone: 780-427-7013
You can also reach out toll-free if you're in Alberta by dialing 310-0000 before the phone number.
Transportation Client Support Centre Contact Details
The Transportation Client Support Centre is available for all driver licensing inquiries.
The Transportation Client Support Centre is open weekdays from 8:15 am to 4:30 pm.
Please note that these times apply only on weekdays and not weekends.
This means they're here for support Monday through Friday each week.
Remember, we have resources available online as well. Check our website regularly for updates about commercial licenses in Alberta.
You don't have to navigate this journey alone – whether it's license upgrades or understanding different classes of licenses, there's always help just one call away.
FAQs 
What is a commercial license in Alberta?
A commercial license in Alberta allows you to operate different types of heavy vehicles for business purposes based on the class of the license.
What class is a commercial license in Alberta?
Commercial licenses in Alberta are categorized into four classes: Class 1, Class 2, Class 3 and Class 4. Each class permits driving different types of vehicles.
What is a five-year commercial driver's abstract in Alberta?
A five-year commercial driver's abstract in Alberta is an official record of your driving history over the past five years, including any infractions or violations.
How much is a five-year commercial abstract in Alberta?
The cost of obtaining a five-year Commercial Driver's Abstract in Alberta can vary. It's recommended to check with local registry agents or official government websites for accurate pricing information.