Your Guide to Get Your Commercial Driver Licence in BC
Getting your commercial driver's licence can feel like navigating a maze.
The truth is many aspiring drivers are overwhelmed by the process.
They're uncertain about how to commence what sequences to pursue and habitually discover themselves ensnared in a pattern of disarray. But this is what separates an average driver from a professional commercial driver.
If you don't know how to acquire your commercial driver's licence effectively, you might never reach this level.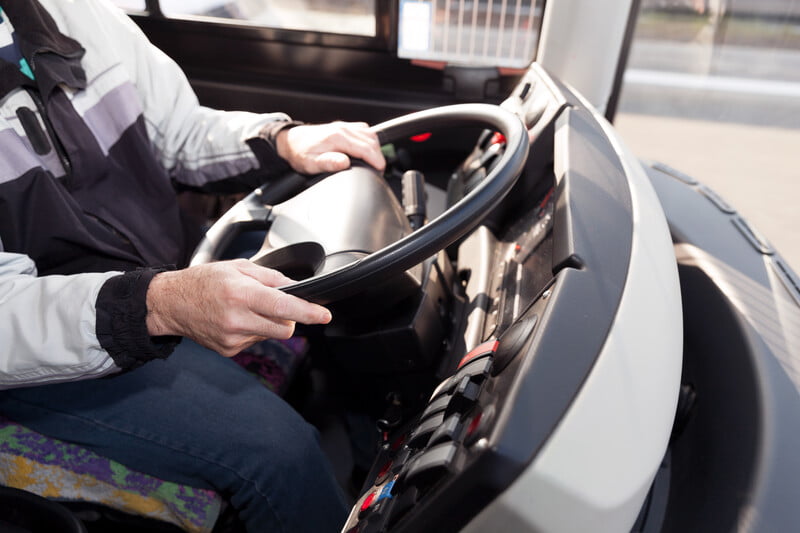 Understanding the Commercial Driver's Licence Requirements
Age Requirements for Different Types of Driver's Licenses and Endorsements
To obtain a Class 1, 2, or 4 license, you must be at least 19 years old.
You can apply for a Class 3 license or a heavy trailer endorsement at 18.
Driving experience
Unlock the thrill of the open road with your full-privilege B.C. driver's licence or out-of-province equivalent.
​Driver training
Level up your driving skills with B.C.'s new Class 1 Mandatory Entry-Level Training (MELT) course. Get on the fast track to becoming a Class 1 licensed commercial driver.
Commercial driving record
You'll need a spotless driving record with less than four penalty point incidents in the past two years and a clean slate of no driving-related criminal convictions within the past three years."
Fines and debts
Pay all fines and debts owed to ICBC.
Medical conditions
Certain medical conditions may disqualify you from obtaining a commercial license. These conditions include, but are not limited to:
Certain types of epilepsy
Certain psychiatric conditions
Certain neurological conditions
Certain heart conditions
Certain diabetic conditions
Certain sleep disorders
A medical condition does not automatically disqualify you from getting a commercial license. You must disclose any conditions during the application process so that a decision can be made early on. To help with this, your doctor can provide more information about your condition on the Drivers Medical Examination Report.
Physical disabilities
If you have a physical disability that could impact your driving ability, you may require a prosthetic or vehicle modification to meet the qualifications.
Steps to get a commercial driver's licence
To obtain a full-privilege license, you must first obtain a learner's license and pass a road test.
Get your learner's licence
To obtain your learner's license, you must successfully pass a:
knowledge test
road signs test and
meet medical standards.
If you are operating a vehicle with air brakes, you must pass the air brake knowledge test.
Get your full licence
To obtain your full license, passing a commercial road test is required. This test includes:
pre-trip inspection test (including air brakes if applicable)
road test, and
driver's medical exam
Get your commercial learner's licence
You must study and pass a knowledge test to obtain your learner's license. You may also need to pass an air brake knowledge test if necessary.
After obtaining your learner's licence, it remains valid for one year and can be renewed by retaking the knowledge test.
Step 1: Study
Read and study driving commercial vehicles
Take the road signs practice test
Enrol in driver training, if necessary (e.g., Class 1 Mandatory Entry-Level Training)
In the guide's introduction, you will find information on which chapters are relevant to your specific type of license.
Step 2: Take your test(s)
Book an appointment to take your test at an ICBC driver licensing office
Bring with you:
any glasses or contacts required for the vision test.
Payment for the test and licence
Applicants who are 18 years old require the consent of a parent or legal guardian to apply for a Class 3 license.
Information about the Commercial Knowledge Test.
Before taking the air brake knowledge test:
pass an air brake course or
make sure that you possess valid proof of air brake experience.
Here's what you can anticipate during your visit to the driver licensing office.
The driver licensing office staff will check if you meet all the requirements for getting a driver's license.
Afterward, a series of questions will assess your vision and medical health. It is important to disclose any pre-existing medical conditions that could impact your driving abilities. RoadSafetyBC may need to review this information before issuing your learner's licence.
Once you have completed the necessary checks, you will take your knowledge test(s).
Get your full-privilege commercial licence
A full-privilege commercial license requires passing a road test and a driver medical exam. It is advisable to practice with a learner's license beforehand and take the test when you feel confident enough. There is no need to rush the process.
Step 1: Practice driving
Practice driving under the supervision of a qualified expert.
Enhance your skills by opting for professional driver training.
If required, complete the Class 1 Mandatory Entry-Level Training (MELT).
Step 2: Book your road test
To book your commercial road test, please make a phone call.
Unfortunately, it is not possible to book the test online.
Here are some items you should bring for your road test:
Accepted ID
Any glasses or contacts you need
Payment for the test(s)
Your learner's licence
Your Class 1 MELT Declaration of Completion, if applicable
A vehicle suited to the Class of licence you're testing for
Step 3: Take your road test
 Get ready for your road test! Before you hit the road, you must fill out an application form. Here's what you can expect during the test:
a pre-trip inspection test
a pre-trip air brake test, if applicable, and
the road test.
Bring the right vehicle and necessary items for a successful road test. If your vehicle has air brakes, bring the tools and equipment needed for an air brake adjustment.
What to do after passing the tests:
pay the test and licence fee and a
medical processing fee.
You will also be given a form for a driver medical examination that needs to be completed by a doctor.