Truck Driving Schools in Yukon
There are various training programs accessible for aspiring truck drivers in Northwest Territories. However, it is crucial to note that these programs vary in duration, complexity, and cost. Nevertheless, their common objective is to provide drivers with the necessary skills and knowledge to operate a commercial vehicle safely and dependably.
Essential Tips To Choose The Right Truck Driving School In Yukon
Becoming a truck driver is not only a promising career but also a significant responsibility that requires proper training and education. Choosing the right truck driving school is the first step for anyone pursuing a career. If you're looking for truck driver training in Yukon, Canada, you must make the right choice to ensure you get high-quality education and training. This post will cover essential tips to help you choose the right truck driving school in Yukon.
Check the School's Accreditation: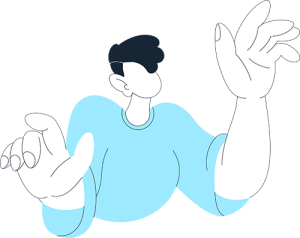 The first thing you should consider when choosing a truck driving school is its accreditation. Ensure the school is certified and approved by the Canadian Trucking Alliance. An accredited school will provide you with the high-quality training necessary to become a professional truck driver. An accredited school will also enable you to take advantage of funding opportunities, grants, and employment in the industry.
Look At The School's Curriculum:
You should also consider the school's curriculum and ensure it meets industry standards. The right truck driving school will cover all aspects of the job, from driving techniques to safety regulations and maintenance. A well-rounded curriculum will give you the necessary skills and knowledge to become a competent truck driver.
Consider The Cost:
The cost of a truck driving school is an important factor when choosing a school. However, you shouldn't compromise quality for affordability. You should also consider the financial aid packages and scholarships available to you. Some schools may also offer payment plans or tuition reimbursement programs, which can help ease the financial burden.
Check The School's Job Placement Rates:
The ultimate goal of attending truck driving school is to get a job as a professional truck driver. When choosing a school, check their job placement rates and ask if they have connections with commercial trucking companies. A school with a high job placement rate will be a better choice as it will increase your chances of getting a job upon completion of your training.
Read Reviews And Ask For Recommendations:
Lastly, reading reviews and asking for recommendations before choosing a school is essential. You should check the school's website, social media pages, and other online platforms to see what other students say about their experiences. You can also ask for recommendations from family and friends who have attended truck driving school in Yukon.
Conclusion:
Choosing the right truck driving school in Yukon will significantly impact your career as a truck driver. You should take your time to research and consider the above factors to ensure you make an informed decision. Remember, attending an accredited school with a well-rounded curriculum, reasonable cost, high job placement rate, and good reputation will give you the best chance of success in your career.