Truck Driving Schools in Nunavut
If you're considering a career in truck driving and find yourself in Nunavut, then you may be wondering how to choose the right truck driving school. Here are some tips to help you make an informed decision
Essential Tips To Choose The Right Truck Driving School In Nunavut
Becoming a truck driver is a great career choice for those who like to travel and enjoy the adventure of the open road. The demand for truck drivers is always high, and the pay is impressive. However, you need proper training from a reputable truck driving school to kickstart this career.
Choosing the right truck driving school in Nunavut is essential for a successful career as a truck driver. You need a school that provides comprehensive, quality training that meets industry standards. In this blog post, we will provide essential tips for choosing the right truck driving school in Nunavut.
Check for Accreditation: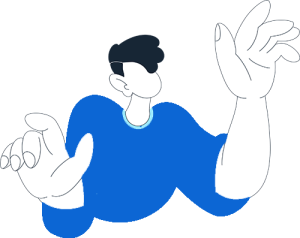 The first and foremost thing to consider when choosing a truck driving school is accreditation. You must ensure that a recognized agency accredits the school to provide truck driving training. Accreditation indicates that the school meets all the minimum industry standards and requirements for training programs. Take your time to research the various accrediting agencies and their requirements.
Training Programs Offered:
Truck driving schools offer different training programs. It is crucial to research and choose a school that provides a program that fits your schedule, learning style, and career goals. Some schools offer flexible schedules that cater to working students, while others have full-time programs. Some schools also provide specialized training such as hazardous materials (HazMat) certification, which may be essential depending on the type of trucking job you want.
Reputation and Student Success Rate:
The reputation of a truck driving school matters as it reflects the quality of education it provides. Research schools online and check reviews from previous students. Ask for referrals from other truck drivers, trucking companies, and industry experts. Additionally, check the school's student success, placement, and graduation rates. A school with a high student success rate indicates that they provide quality education and prepare their students well for the trucking industry.
Equipment and Facilities:
Truck driving schools use different equipment and facilities to provide practical training. Choosing a school with up-to-date equipment that meets industry standards would be best. Consider the condition of the trucks and other training equipment. Moreover, check the facilities, including classrooms, training yards, and parking lots. Ensure that the facilities are safe, clean, and adequate for training.
Cost and Financial Aid:
Truck driving training can be costly, and you need to research the fees charged by different schools and compare them. However, it would be best not to compromise quality for price. Additionally, consider schools that offer financial aid options such as scholarships, grants, and financing. Some schools also provide training programs that allow you to work and pay for the training through a payment plan.
Conclusion:
Choosing the right truck driving school is essential for a successful career as a truck driver. Research and consider all the essential factors, including accreditation, training programs, reputation, student success rate, equipment and facilities, and cost and financial aid. By choosing the right truck driving school in Nunavut, you will get the best training to prepare you for a successful career in the trucking industry.