Truck Driving Schools in Nova Scotia
If you're interested in becoming a truck driver in Nova Scotia, there are several training programs available. It's important to keep in mind that these programs differ in length, difficulty level, and cost. Nevertheless, their primary goal is to equip drivers with the essential skills and knowledge to operate commercial vehicles safely and reliably.
How to Choose the Best Truck Driving School in Nova Scotia
If you're looking to become a professional truck driver in Nova Scotia, then the first step you need to take is to enroll for a truck driving course. While searching for a suitable truck driving school in Nova Scotia can be an overwhelming task with the abundance of options, choosing the right one that meets your needs and budget is crucial. So, how can you navigate this process and ensure you choose a truck driving school that will provide you with the necessary training and skills to succeed in the industry? We've compiled this guide to help you choose the best truck driving school in Nova Scotia, Canada.
Accreditation and Certification: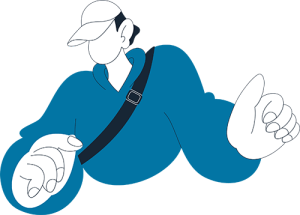 When selecting a truck driving school, it's important to look for accredited or certified by relevant industry authorities. These certifications indicate that the school meets specific standards and will provide training that meets or exceeds the industry standards. Accreditation from reputable organizations such as the Private Career Colleges Agency (PCCA) and Nova Scotia Department of Motor Vehicles indicates that the school is reliable and has been evaluated on various parameters.
Curriculum and Training:
The curriculum of a truck driving school significantly impacts your learning experience and career prospects. Before signing up for a driving program, check their training curriculum and ensure it covers everything necessary for the licensure exam. Choosing a driving school that offers hands-on training and enough time behind the wheel is essential. A good program should encompass both in-class training and practical driving lessons.
School's Reputation:
The reputation of a truck driving school is also an important factor to consider: research online reviews, testimonials, or recommendations from other truck drivers to understand what the institution offers. A good reputation indicates that the school provides quality training, attentive instructors, comprehensive course material, and quality educational facilities.
Instructor's Qualification:
One of the critical aspects of choosing a truck driving school is ensuring that the instructors have the appropriate qualifications. Before enrolling, inquire about the qualifications and experience of the instructors. The trainers must have an extensive knowledge of the industry and all aspects of driving to have a professional perspective. A quality instructor will have all these qualities, prepare drivers for the license tests, drive safety rules, and be well-educated about truck maintenance.
Training Fees and Financial Assistance:
Truck driving courses can be quite expensive, so it's essential to inquire about the total cost of the course before enrolling. Additionally, inquire about financial aid, scholarships, or tuition assistance programs that can help reduce the course cost. Check whether the school provides financial support for students, such as government grants or student loans, or offer deferred payment plans to spread the cost of tuition over an extended period.
Conclusion:
The right truck driving school is an essential part of starting and succeeding in your truck driving career. Research prospective schools and evaluate your options based on parameters discussed in this blog – the curriculum, accreditation, instructors' qualifications, credibility, reputation, training fees, financial aid, and financing that align with your needs and goals. By doing this, we hope you can make an informed choice and set yourself up for a successful career as a professional truck driver in Nova Scotia, Canada!