Truck Driving Schools in Northwest Territories
There are various training programs accessible for aspiring truck drivers in Northwest Territories. However, it is crucial to note that these programs vary in duration, complexity, and cost. Nevertheless, their common objective is to provide drivers with the necessary skills and knowledge to operate a commercial vehicle safely and dependably.
Tips To Choose The Best Truck Driving School in Northwest Territories
Driving a truck is an essential job in the transportation industry. Truck driving is one of the safest professions and is an excellent career choice for those who love to drive. Attending a truck driving school is crucial to becoming a professional truck driver. Truck driving schools equip students with the knowledge and skills to pass the CDL exam and obtain a commercial driver's license. Many truck driving schools are in the Northwest Territories, but finding the ideal one can be challenging. This blog post will provide valuable tips on choosing the best truck driving school in Northwest Territories.
Accreditation: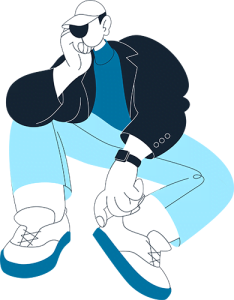 The first and foremost factor to consider when selecting a truck driving school is accreditation. State or federal authorities recognize accredited schools and ensure that students receive quality education according to industry standards. Enrolling in an accredited truck driving school assures the student that the training will be credible and accepted by trucking companies all across Northwest Territories and Canada.
Reputation:
To determine the reputation of a truck driving school, check out student reviews online. You can also speak to industry experts successful truck drivers, or ask around in your social circle. Feedback is important in identifying whether a truck driving school is reliable.
Course Duration:
The duration of the training course varies from one school to another. Ensure that you select a school that offers a comprehensive course that covers all aspects required to become a professional truck driver. Some schools offer shorter courses, while others provide courses that last six months or more. Choosing a course duration that fits your schedule and preferences is crucial.
Practical Training:
A good truck driving school should provide students with hands-on, practical training. Training should involve supervised driving practice, learning all the federal and state regulations, and an opportunity to train on the equipment one is targeting to drive. Practical training is essential, and it allows students to learn on-the-road experience and familiarize themselves with the challenges of various driving conditions.
Job Placement Assistance:
After completing the coursework and obtaining a commercial driver's license, you want to become a professional truck driver and land a job. Identifying truck driving schools that provide job placement assistance to help students get job opportunities after graduation is crucial.
Conclusion:
Finding a reliable truck driving school is the first step to becoming a truck driver in Northwest Territories, Canada. The ideal truck driving school should be accredited, reputed, and offer comprehensive courses, including hands-on practical training. Job placement assistance is a significant factor to consider as it helps students secure jobs promptly. We hope these tips help you choose the best truck driving school in the Northwest Territories and give you a great start to your truck driving career. Good luck!